Schweizer 2021, single varietal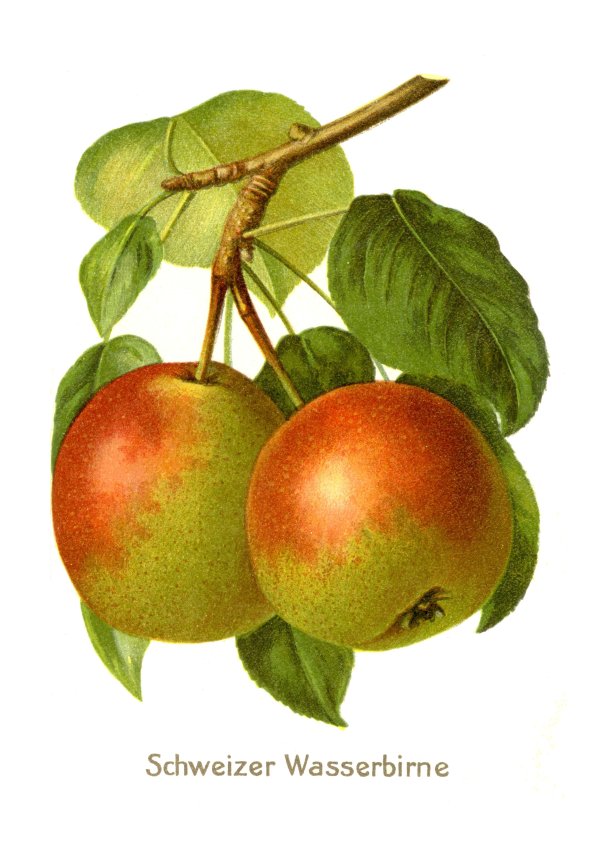 Like the Gelbmöstler pear, the Schweizer Wasserbirne was introduced to Baden-Württemberg in the 19th century. It was very popular and widely planted for its vigor and enormous harvests.
This variety is uniquely suited to the Black Forest: it thrives at altitude and on poor soil. In fact, the fruit quality is said to be superior under these conditions.
Sadly, the Schweizer Wasserbirne also has an Achilles heel: It is highly susceptible to pear decline. This disease has already destroyed many trees. Resistant root stocks are now available, but it will be many years before these are widely planted; and even more until the trees are mature enough to bear.
It is therefore a joy and privilege that we can offer you a single varietal perry from the Schweizer Wasserbirne. It is a particularly rich perry with wonderful body and notes of honeyed fruit. This character is complemented and highlighted by a very gentle sparkle.
| | |
| --- | --- |
| Product | Sparkling perry, single varietal |
| Process | Pétillant naturel |
| ABV | 6,8 % |
| Bottle | 0,75L champagne bottle |
| Tasting Notes | Full-bodied with notes of honeyed fruit and gentle tannins |
| Serving suggestion | Cellar temperature (10C) |
| Production | 138 bottles / 11 cases |