Our Black Forest farmhouse is located at 800m of elevation. Since it was built in 1785, generations of subsistence farmers have been making the simple cider that is typical for this region. 1785 Cider continues this tradition in its own way.
1785 Cider is a 2 person operation, founded and run by Wendy LeBlanc und Patrick Mann. Wendy hails from Seattle, the epicenter of West Coast craft cider. Patrick grew up in the Black Forest, drinking old school farmhouse cider. Together, they are bringing the cider revolution from Seattle to Germany: high quality fruit and artisanal approach; creativity and innovation in the pursuit of new taste experiences; and lots of enthusiasm and fun.
For far too long, cider and perry have been overshadowed by grape wine. It is high time to reevaluate and discover the delights of apples and pears. Join us in our exploration of the Black Forest orchard meadows and their expression in cider and perry.
The Team
Patrick Mann has lived on 3 continents: Growing up in the Black Forest, he helped make the family cider. But his true passion for apples and cider only developed much later in Seattle. Since his return to Germany he has been busy exploring the old orchards of the Black Forest, learning how to turn the heirloom fruit into delicious cider.
Patrick is the technician and orchardist at 1785 Cider.
Wendy LeBlanc is a true Seattleite. She has worked for Starbucks and Microsoft, experienced the rise and fall of Grunge, and loves all things craft: espresso, beer, cider.
As a passionate gardener, she feels equally at home in the orchard and cidery.
She is responsible for quality control and lifting heavy loads.
Our Story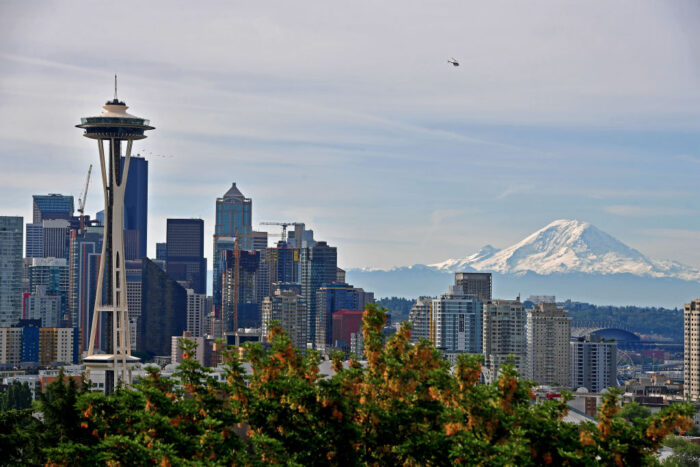 After long and successful careers in the tech industry, we were looking for a change of pace: something more meaningful, that we could call our own; something more sustainable, in harmony with nature. But what could that be? At the time, the Seattle cider scene was just starting to really take off … so why not try and bring that to Germany?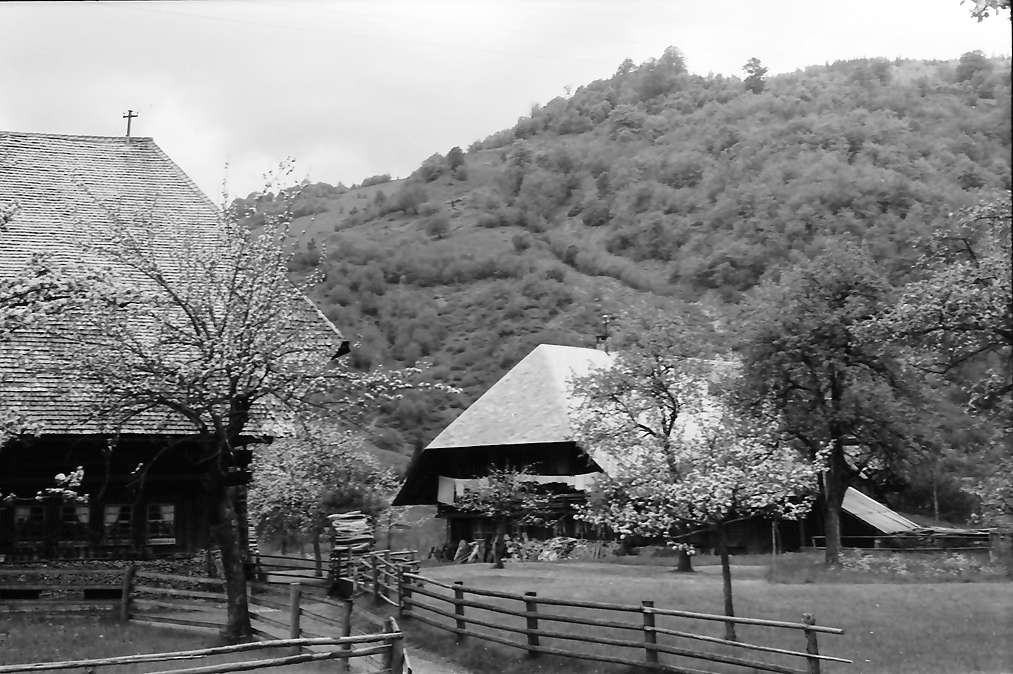 The Mann family has been living in an old Black Forest farmhouse, built in 1785, for over 45 years now. It is surrounded by forest and meadows dotted with fruit trees. These "meadow orchards" are common throughout the region, and were once an integral part of the agricultural system. To this day, people still gather the fruit and take it to small cider mills to make juice and cider.
However, this tradition is on the wane. Cider mills are closing down because retiring owners cannot find a successor. It requires a lot of hard, physical work that is not well paid. As a result, the stately apple and pear trees are also slowly decaying, and meadow orchards are disappearing one by one. We are not only losing a cultural tradition, but also invaluable habitat for many species of birds and insects.
1785 Cider was founded with this in mind. We hope to preserve and evolve the craft, and make it viable in today's world. To this end, we have adopted these guiding principles:
we only use fruit from meadow orchards, sourced within the region
we pay fair prices that incentivize owner to properly maintain the old trees
our products are minimally processed, reflecting the character of the region
open consumer minds to the potential of cider and perry as high quality beverages, equal to any grape wine.