Mistelle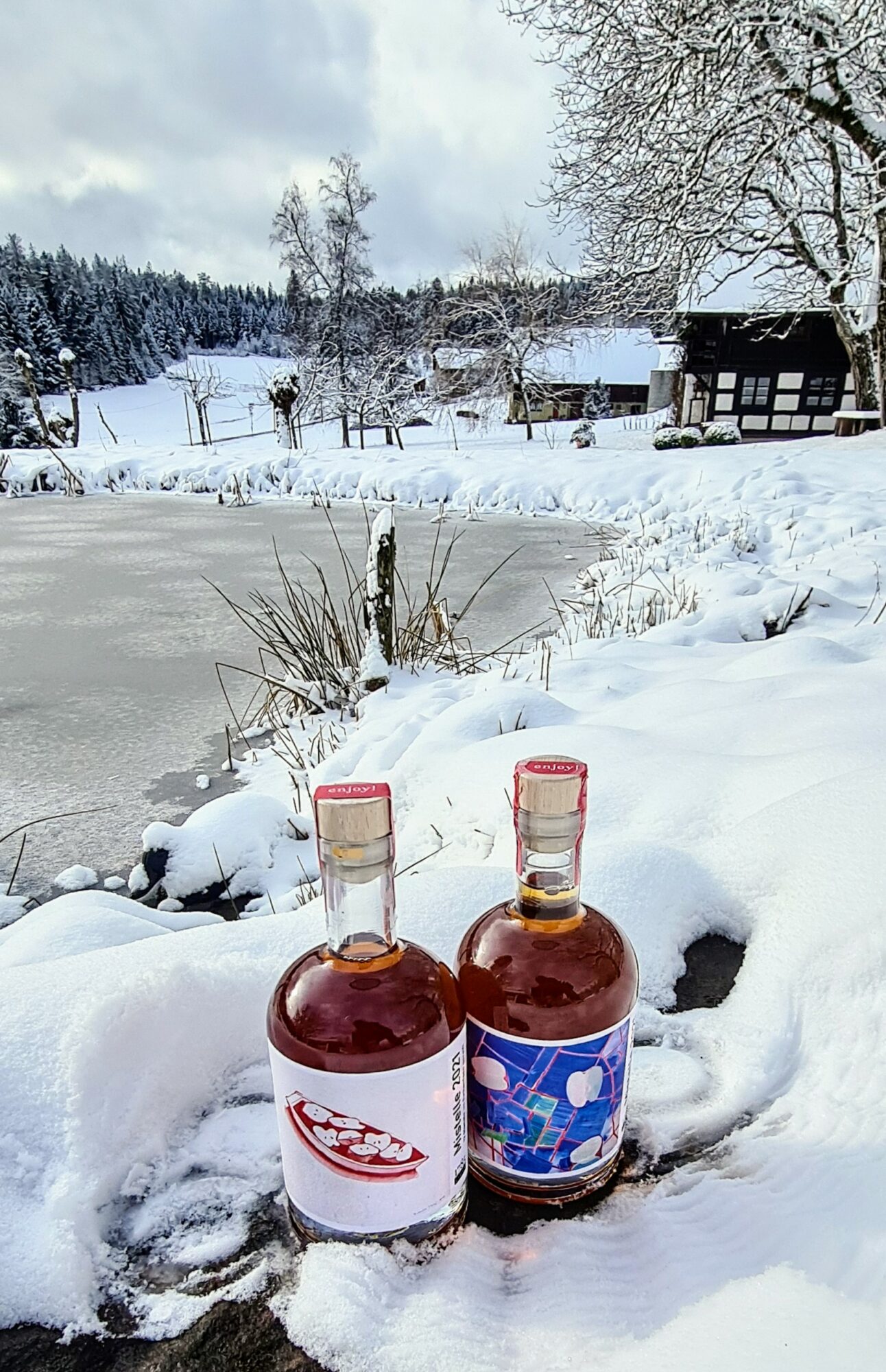 Mistelle is the technical term for a blend of juice and brandy, e.g. Port wine. Our apple mistelle is made from freshly pressed juice, blended with our own cider brandy, then aged in oak casks or glass carboys.
The higher alcohol content gives it a huge nose, full of intense and sweet apple aromas; on the palate these are nicely balanced by the fruity acidity of the heirloom apples. Enjoy it as an apéritif or savor it leisurely as a digestif.
Aging in glass preserves a maximum of fruitiness and acidity. This Mistelle is bright and juicy, equally suitable as an apéritif or digestif.
Our oak-aged Mistelle, by contrast, offers notes of wood and sherry in a more rounded package, while still bursting with fruity flavour.
Product
Apple dessert wine
Process
Mistelle, aged 12 months in oak or glass
ABV
17 – 19 %
Bottle
0,5L
Tasting Notes
OAK: Sweetness and acidity complement each other; the intense aroma of ripe apples is underpinned by the earthy and woody notes of oak; mouthfeel is lush and velvety.

GLASS: defined fruit and fresh acidity, balanced by ample natural sugars. A lighter version of the cask-aged Mistelle.
Serving suggestion
Room temperature in a Port wine glass
Production
OAK: 200 bottles / 17 cases
GLASS: 200 bottles / 17 cases
Mistelle is something very special and deserves a special label: Each vintage features an original art work. Find out more about the images and the artists: