Harvest Review 2022
The 2022 harvest is finally done – time for a short breather and to take stock.
This was a very sunny and dry year, which rewarded us with a large yield of high quality apples. Extended periods of drought are becoming the new normal, which is stressful even to established standard trees. In the coming years we will need to consider how we can improve water infiltration and retention in our orchards. But meanwhile we can look forward to an exceptional 2022 cider vintage.
By contrast, the pear harvest was very poor. Not for reasons of climate change, but simply due to the typical biennial bearing habit of standard fruit trees, where fruit set is not artificially adjusted as it is in high density commercial orchards. So we make do with what nature has provided and hope for a full crop of pears in 2023.
We are now beginning to release bottles of the 2021 vintage:
Yellow 2021: a single varietal perry of the Gelbmöstlerbirne. 
This pét nat Perry is young and fruity with good tannins – it makes a refreshing apéritif but also pairs very well with food.
Schweizer 2021: a single varietal perry of the Schweizer Wasserbirne.
A smooth and rich perry, full of honeyed fruit notes and gentle bubbles. It is an elegant drink that may simply be enjoyed on its own; but would also pair nicely for example with some goat cheese.
From the 2020 vintage, we are pleased to finally present you Barrel #3. This cider has spent 13 months in a Hungarian oak whiskey barrique and has developed wonderful aromas of toffee and tobacco.
A side by side comparison with Barrel #4 is very intriguing: the exact same cider, but aged for 9 months in French oak. It is much fruitier and really showcases the influence of the whiskey.
A lot of the 2021 vintage is yet to be bottled – in particular, more single varietal perries and our 2021 Perry Cuvée. Big tannins require longer aging; but they reward our patience by developing sophisticated drinks with great cellaring potential. Be sure to put away a few extra bottles so you may experience how they evolve over the years.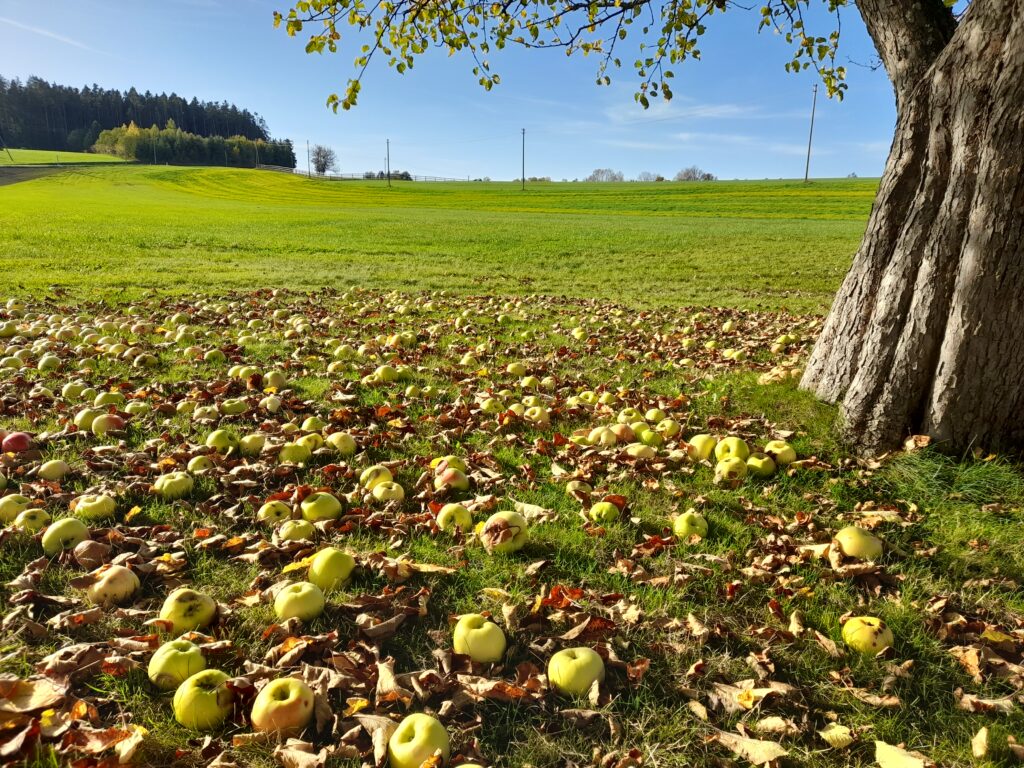 Last but not least: The 2021 vintage of one of our favorite products will soon be available in 2 variations: The "naked" Mistelle 2021 was aged in glass and is fruit forward with a fresh acidity; the oak aged version by contrast is all warmth and smoothness. These limited edition bottles will be in our web store in December!
We wish you a wonderful end of the year 2022 and look forward to meeting you online or at one of our tastings.